Our source partners
The aim of the foundation is to bring together a growing number of diverse sources, with the aim of safeguarding the documentary heritage of watchmaking, making it available to the public and nurturing the passion for watchmaking that exists across the globe.
Thanks to our source partners, the horological "big data" repository takes form. The sources will allow The Watch Library to make available to watchmaking professionals and the general public, watchmaking documents that are today difficult to access, forgotten or even unknown. The platform thus establishes a link between the public and hundreds of documentary resources through digitization. International Watchmaking Museum
The International Watchmaking Museum (MIH) presents the most significant watchmaking collection in the world. It retraces in a lively and entertaining way the technical, artistic, social, economic and cultural history of Swiss and international watchmaking, in the heart of the watchmaking town of La Chaux-de-Fonds, a UNESCO World Heritage Site. Musée d'art et d'histoire de Genève
The Museum of Art and History houses collections of archaeology and numismatics, applied arts, fine arts and graphic arts. The Horlogerie, Emaillerie, Bijouterie section houses a collection of watchmaking archives, including those of Louis Cottier, famous for his world time mechanism.
Horological Society of New York
Founded in 1866, the Horological Society of New York (HSNY) is one of the oldest continuously operating horological associations in the world. HSNY is a nonprofit organization dedicated to advancing the art and science of horology through education.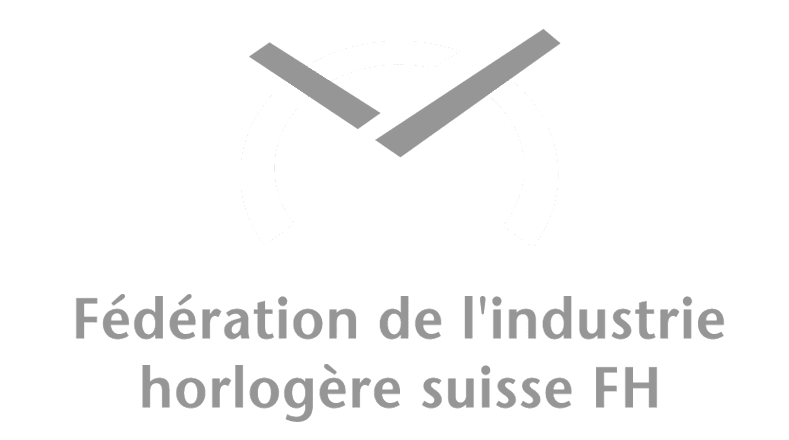 Federation of Swiss Watch industry (FH)
As a leading association, the FH represents around 500 members, or more than 90% of Swiss firms active in the production and sale of watches, clocks and components. Its main missions are to protect and develop the Swiss watch industry and to represent the entire sector, both in Switzerland and abroad. Bibliothèque nationale de France (BnF)
As the keeper of 40 million documents, the BnF collects, preserves and disseminates knowledge. An exceptional space for reading, study and research, it brings its collections to life through its museum, exhibitions and events, and its publications, online conferences, podcasts, and through its digital library Gallica with its 10 million documents available online. Le Temps
A general French-language daily newspaper founded in 1998, it brings together the archives of the Gazette de Lausanne (1798-1991), the Journal de Genève (1826-1998) and the Nouveau Quotidien (1991-1998) Europa Star
Founded in 1927 in Geneva and still managed by the founding family, Europa Star reaches the global watch community through its portfolio of magazines and websites dedicated to watchmaking. The media's key principle is adding editorial value, which means that its writing remains relevant over the long term.
LICENCE: ©Europa Star. All rights reserved. No part of this publication may be reproduced in any form without the written permission of Europa Star HBM SA Geneva. Contact: club@europastar.com Swisstime
The Swisstime platform was developed by communication agency Darwel, supporting numerous Swiss and international brands in developing their media presence, particularly at major events such as the Basel fair. Its database includes original texts and pictures dating from 1963 to 2019. It has since been acquired and integrated into the Europa Star collections
LICENCE: ©Europa Star. All rights reserved. No part of this publication may be reproduced in any form without the written permission of Europa Star HBM SA Geneva. Contact: club@europastar.com RTS
Radio Télévision Suisse (RTS), an audiovisual enterprise belonging to the SRG Group, develops its public service programmes on four radio channels, two TV channels and several interactive platforms. Bibliothèque de la Ville (City Library), La Chaux-de-Fonds
Since its foundation in 1838, the library has contributed to the cultural influence of La Chaux-de-Fonds. In addition to its public reading activities, it is responsible for the conservation and promotion of the audiovisual heritage of the canton of Neuchâtel, private archives and printed materials from the Neuchâtel mountains. Watchmaking occupies a prominent place in its collections: specialized magazines, posters, films and photographs allow us to grasp the history of this industry in all its richness. e-rara
e-rara is the portal for digitised printed works from Swiss libraries. These works range from books and maps to illustrated materials – from the earliest days of book printing to the 20th century. Chronometrophilia
Chronométrophilia is a Swiss association of watch connoisseurs created in 1975. Its objective is to bring together watch amateurs, professionals and collectors and provide them with contacts, historical, scientific and artistic information on watchmaking and the measurement of time.

Dictionary of horology
Need a definition? An explanation?
5'000 terms in four languages (French, German, English and Spanish).